Product specification
| | |
| --- | --- |
| Min Quantity: | 100 pcs. |
| Available Colors: | Pantone, CMYK |
| Print Method | screen printing |
| RFID Tag: | adapted to customer needs |
| | |
| --- | --- |
| Lead time: | 14 business days |
| Lead time, express mode: | 10 business days |
| Shipping: | 1-2 business days |
| Payment methods: | Stripe, PayPal, bank transfer |
Description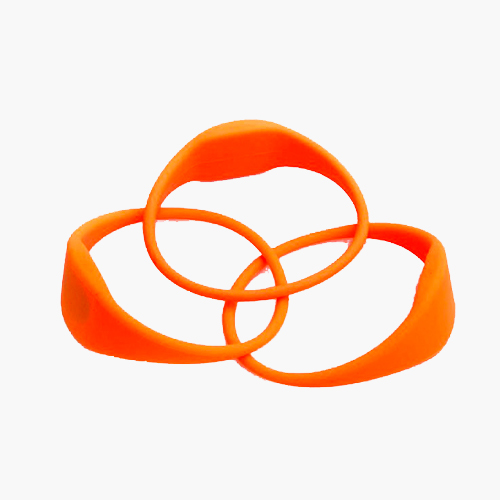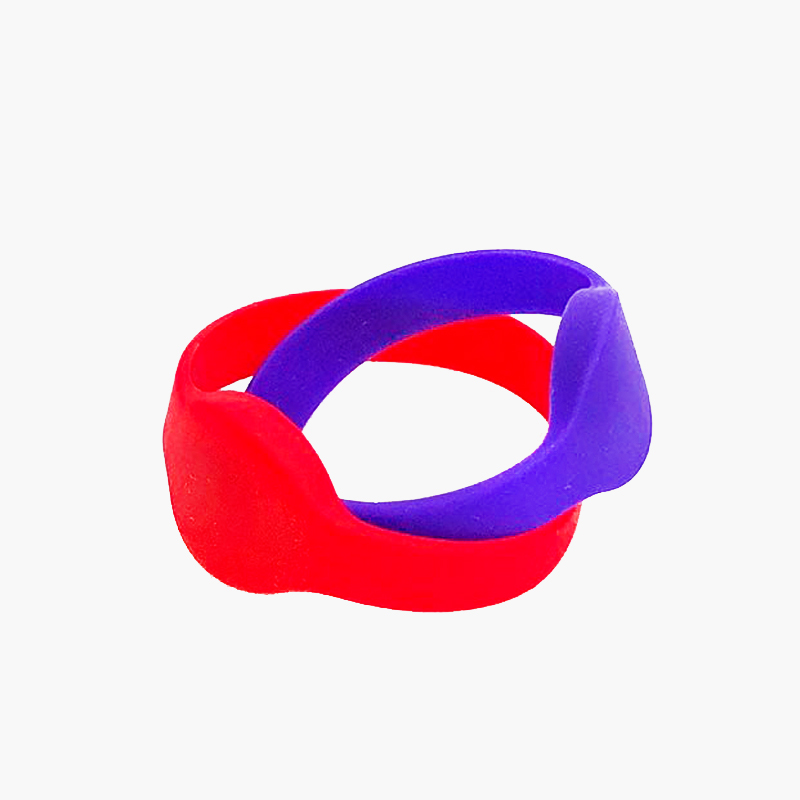 Silicone wristbands with RFID
RFID proximity wristbands are a more technically advanced variant of silicone wristbands. Radio Frequency Identification technology is based on wireless communication that uses electromagnetic waves. This makes it possible to identify people or objects.
Advantages
The bands are flexible, which makes them comfortable to wear. They are easy to use, waterproof, impact and temperature-resistant they will work in all conditions!
Powering the wristband
The devices do not have an internal power supply, so there is no need to replace / recharge the battery.
Variety of shapes
The bands are available in various shapes – if you have an idea for another interesting shape, get in touch with us to discuss the details.
Size
The diameter of the standard bracelet is 74mm, which makes it an ideal solution for adults. Various sizes are available with a minimum stock of 50 pieces.
Examples of applications of RFID wristbands
Radio identification greatly facilitates the control of event participants, and also fulfills other useful functions – thanks to special chips built into the structure of the wristbands, you can, for example, pay with them for services at the festival. Other possibilities of their usedge are, for example, time control systems, access control, automation, location confirmation. Contactless wristbands are therefore great for places such as hospitals, swimming pools, or saunas, offices, factories. RFID bracelets also allow event organizers to collect marketing information about customers, their preferences and customs.
WYou can read more about RFID technology at our blog, read on!
Why is it worth ordering silicone contactless wristbands from us?

Own production
We will produce the wristbands for you, without unnecessary intermediaries!

Your print
We will print your logo or text on the wristbands
Lead time
We will deliver the bands to you within 7-10 working days

Project for free!
If you do not have an idea for a project, we will make it for you for free!
Did you know that this product can be ordered at a discount and on preferential terms?
Get in touch with us and the team will reply within 10 minutes.
Get in touch
Let's talk. We have 10,000+ gadgets on offer! We will be happy to advise you on the best option.