Description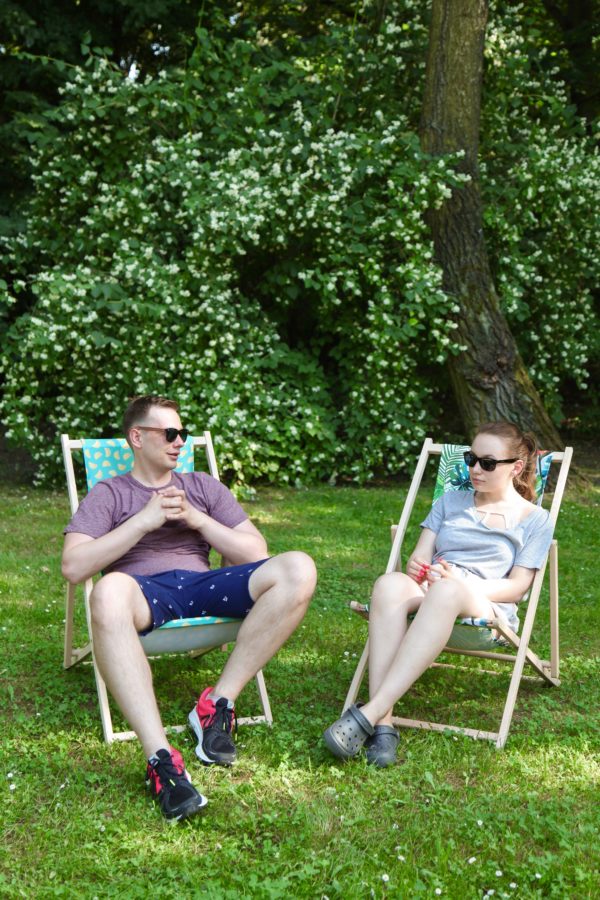 Promotional Deckchairs
Promotional Deckchairs are now a popular form of advertising, often found during outdoor events where advertising is needed, as well as comfort. They work well at festivals, pub gardens, food vans and cafes. This makes comfortable equipment an excellent element to support brand awareness.
Comfort
Advertising beach lounger with print is a very comfortable advertising product for users, which attracts people with its convenience, therefore its surface is the perfect place to place a print or company logo there.
easy to store
Promotional Deckchairs do not weigh much and are not large, therefore they do not require a large storage space. However, when unfolded, they may be perfect seats for event participants.
Construction and printing
The folding deckchair has a sturdy construction for comfort in use. The back of the deckchair is made of durable fabric. It has a three-stage adjustment and protection against automatic folding.
The fabric back is the perfect place to print a graphic or company logo. This is a large canvas on which the printed surface is legible and highly saturated.
Promotional Deckchairs are of high quality – they have a solid construction and are stable. They can withstand even heavy loads and are resistant to harsh weather conditions.
Parametry:
Deckchair folded: 1340 x 570 mm
Pole nadruku: 1200 x 450 mm
Weight: 4,5 kg
Slat thickness: 3.1 cm
Durability: 120 kg
Produced in Poland
Why is it worth ordering promodeckchairs from us?

Own production
We will produce deckchairs for you, without unnecessary intermediaries!

Your artwork
Any artwork can be displayed on the promotional deckchair.
Lead time
We will deliver deckchairs to you within 7-10 business days

Project for free!
If you do not have an idea for a project, we will make it for you for free!
Do you know that you can order deckchairs with a discount and on preferential terms?
Get in touch with us and the team wll reply within 10 minutes.
Did you know that this product can be ordered at a discount and on preferential terms?
Get in touch with us and the team will reply within 10 minutes.
Get in touch
Let's talk. We have 10,000+ gadgets on offer! We will be happy to advise you on the best option.