Product specification
| | |
| --- | --- |
| Min Quantity: | 25 pcs. |
| Size: | 25, 37, 56, 75, 37x37, 40x80mm |
| Imprint colors: | CMYK |
| Print Method | digital printing |
| | |
| --- | --- |
| Lead times: | 3-5 days |
| Shipping: | 3-5 days |
| Payment methods: | Stripe, PayPal, bank transfer |
Description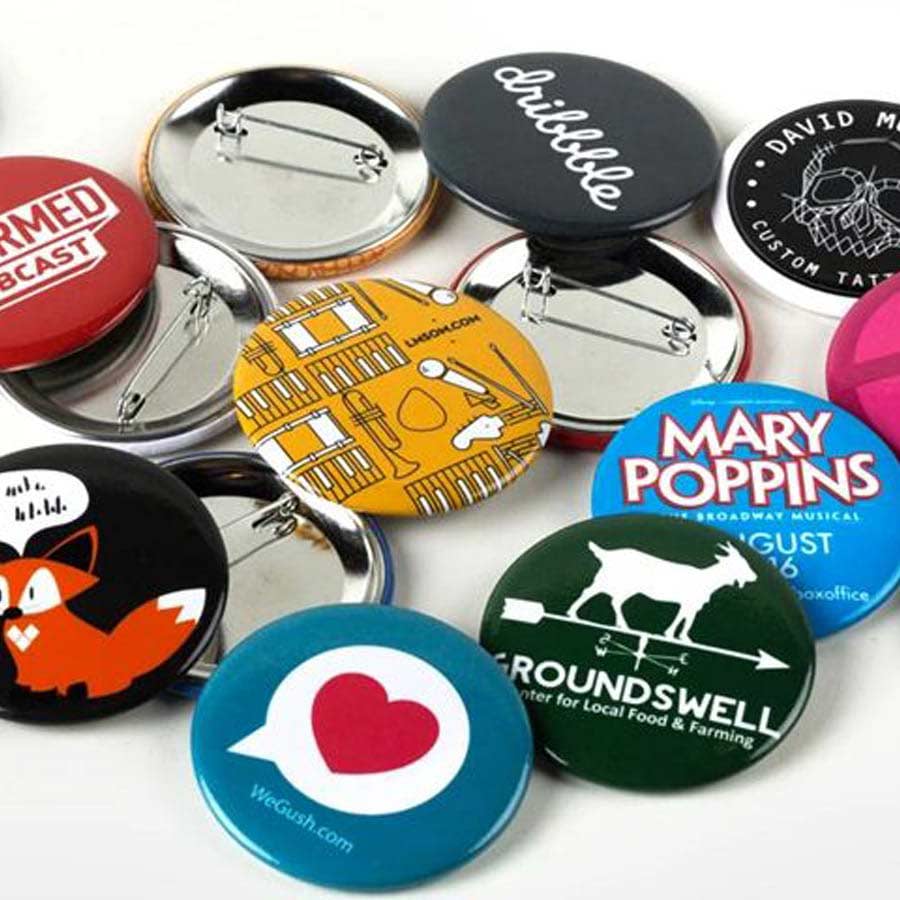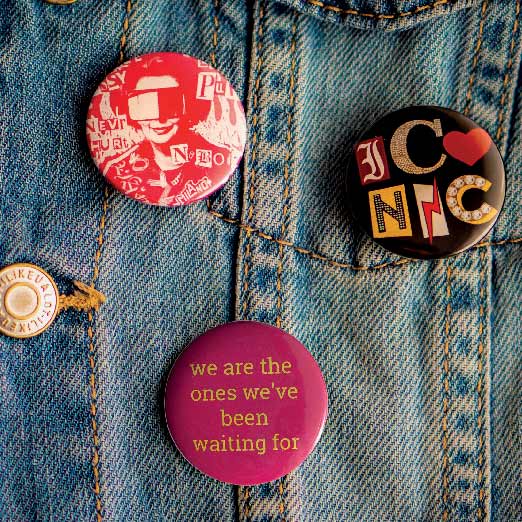 CUSTOM PINS
Pins can be attractive and useful souvenirs that can serve as decorative, promotional or ordinary identifiers. The metal tag is a comfortable and practical accessory. It can be used to identify employees in shopping malls, large companies, and other similar companies. 
Excellent solution
Nowadays pins should not only be the accessories for some kind of fans and representatives of youth subcultures. An individual design with logo or inscription greatly expands the possibilities of their use.
Here are some popular uses of this product:
– a gift for a company's partner or/and employees: company's logo or its slogan can easily be printed, moreover the design itself is made in corporate colors;  
– a nice souvenir for kindergartens, schools, universities, etc.;  Pins are usually being gifted during an admission procedure at higher education institutions or universities;  
– a souvenir for friends on the occasion of their return from holidays. These items are particularly popular with children;  
– otherwise, it can be used as an alternative or addition to any other identifier during a business conference or presentation.
Marketing trend
The items described above have also proven to be a successful marketing trend, creating a certain image of a company. Such a small element decorates the suit of employees and contributes to the team-building. During business events and presentations, the pins allow a potential customer to quickly remember the necessary information about a particular person.
Certainly, the company's image may contain many elements, in which each part takes on a new meaning and is a long-term advertisement. Hence, the process of pin production has spread all over within several decades among many private companies.
Why choose pins?
Competition encourages companies to look for some new ways of encouraging and  influencing potential customers and buyers. We would therefore like to present you not just a brand new proposal, but also an increasingly popular one: custom pins. Often, pins are distributed during various types of events and advertisements, often they can be obtained by visiting  an exhibition.
Therefore, pins are later associated with some pleasant memories, and the possibility of throwing away the advertising medium is greatly reduced, which is not so easy to start with souvenirs. Compared to other advertising gadgets, metal pins have many advantages that make them so popular for promoters.
Here are their main advantages:
low cost – custom pins' cost is relatively little compared to other advertising items;
large area for advertising information – the entire button area is available for printing;
complete color – the design is not limited to only some colors, the entire color palette is available to our customers;
efficiency – custom round pins with logos can be stored by potential customers for a long period of time, which means that they would constantly remind them about your company, a particularly effective strategy if they were given to children.
Why is it worth ordering Custom buttons pin badges from us?

Own production
We will produce custom buttons pin badges for you, without unnecessary intermediaries!

Your print
We will print your logo or text on the Custom buttons pin badges
Lead time
We will deliver the Custom buttons pin badges to you within 3-7 working days

Project for free!
If you do not have an idea for a project, we will make it for you for free!
Did you know that this product can be ordered at a discount and on preferential terms?
Get in touch with us and the team will reply within 10 minutes.
Get in touch
Let's talk. We have 10,000+ gadgets on offer! We will be happy to advise you on the best option.