Description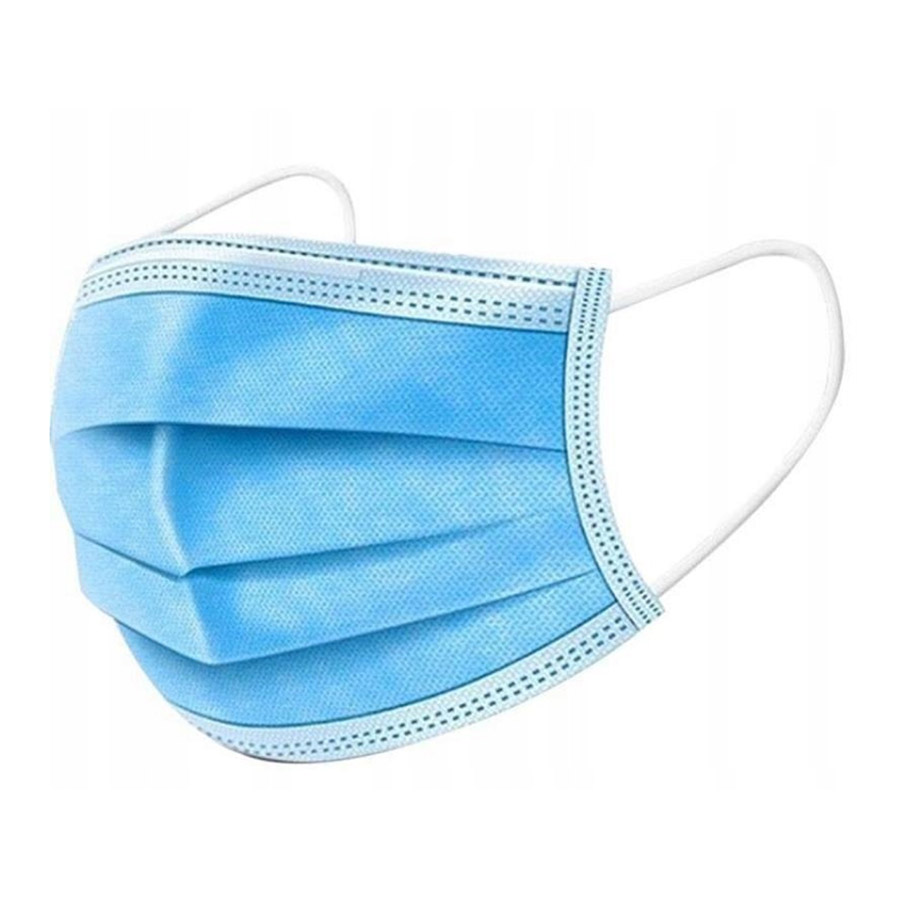 3-layer disposable mask
Disposable masks were created for doctors and nurses. The face mask is designed to create a physical barrier between the user's mouth and nose and potentially polluted air with bacteria and viruses. A face mask is recommended when there is a risk of drops transmission. Disposable and hygienic masks are used in clinics, hospitals, offices and laboratories.
3-ply non-woven disposable mask
The universal face mask made of three layers of non-woven fabric is the most popular type of disposable face mask.
Protective disposable mask
The face mask with filters is equipped by elastic bands that are worn on the ears. Its dimensions are approximately 17 cm x 10 cm
CE certificate
Disposable surgical mask is white on one side and blue on the other. Medical Masks are CE certified. At the top of the mask is an insert that adapts to the shape of the user's nose.
Easy to use
The protective mask allows you to speak normally and breathe freely. Has low exhalation resistance. Disposable face mask has no fragrances and is hypoallergenic.
Did you know that this product can be ordered at a discount and on preferential terms?
Get in touch with us and the team will reply within 10 minutes.
Get in touch
Let's talk. We have 10,000+ gadgets on offer! We will be happy to advise you on the best option.